Bubbles The Clown
Bubbles The Clown has been in the entertainment industry for over 30 years and is classed as one of Scotland's biggest entertainers.
Bubbles can offer a wide range of shows for all ages including Parties, School Events, Weddings, Corporate Events & Charity Nights.
If you're looking for an experienced and talented performer, Bubbles has to be your first choice.
Book Now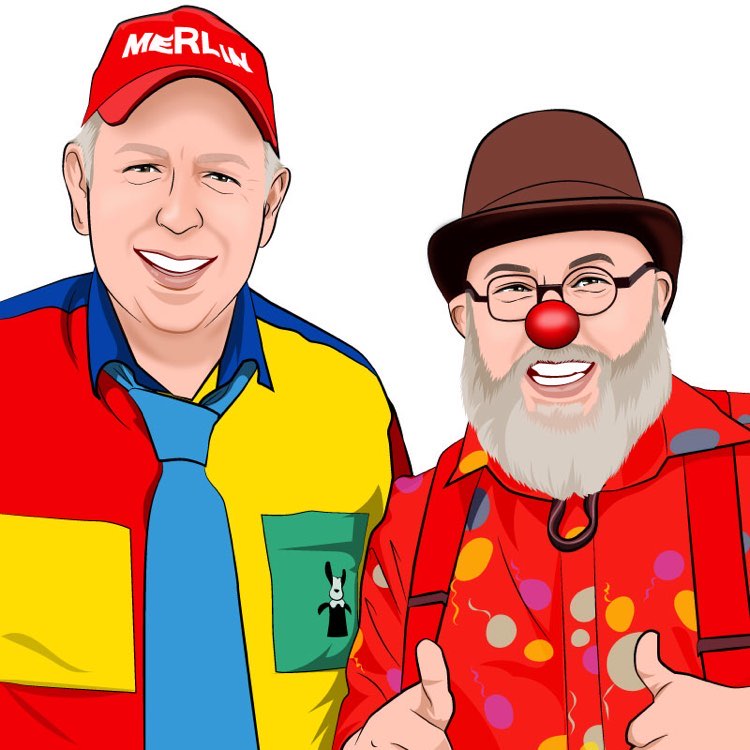 Click The Photo for a Preview

The
Numpties
"ON TOUR"
Bubbles and Merlin are back together again.
The modern jesters of mirth, music and magic perform in their own family show. This includes a show full of laughter and audience participation and comedy magic with all your favourite songs as well.
Bubbles and Merlin present "FREEZIN", a festive show with lots of seasonal surprises.
*MAGIC * MUSIC * SINGING * DANCING *
Don't forget to bring your scarf it will be "FREEZIN"
Let Bubbles and Merlin create the perfect package for you event. Years of experience , entertaining all ages from Glasgow green to stages in Las Vegas.
The Numpties are all about GLESCA PATTER, GLESCA SONGS ...NOO THAT'S MAGIC !!!
"If it wisnae for the Numpties where wid ye be , greetin' like a baby and fu' a misery
BOOK US IF YE WANT TAE HEAR MAIR.
Book Now